Volunteering in Wales Programme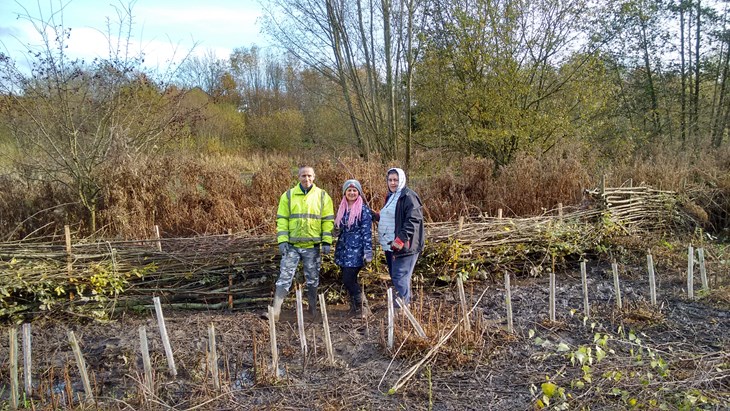 We are in the middle of delivering our Volunteering Wales Grant-funded project and we are pleased to be working with Cais and to have recruited 10 new volunteers. Cais help people who are having problems with addictions, mental health, personal development and employment – as well as offering assistance and information to their families and friends.
This project offers a regular volunteer spot where the group can get fresh air, meet new people and work outside, increasing well being, as well as the opportunity to gain new skills and even a new qualification. The new volunteers have started dead hedging at Stryt Las Nature Reserve, Johnstown, Wrexham and will be going on to our Broughton Nature Reserve shortly to work on pond and hedgerow management.
We are also very excited to have recruited Emma Ellis to deliver these volunteer sessions through this funding and on the back of this we are looking to start a new Denbighshire volunteer team also.