New skills for staff and volunteers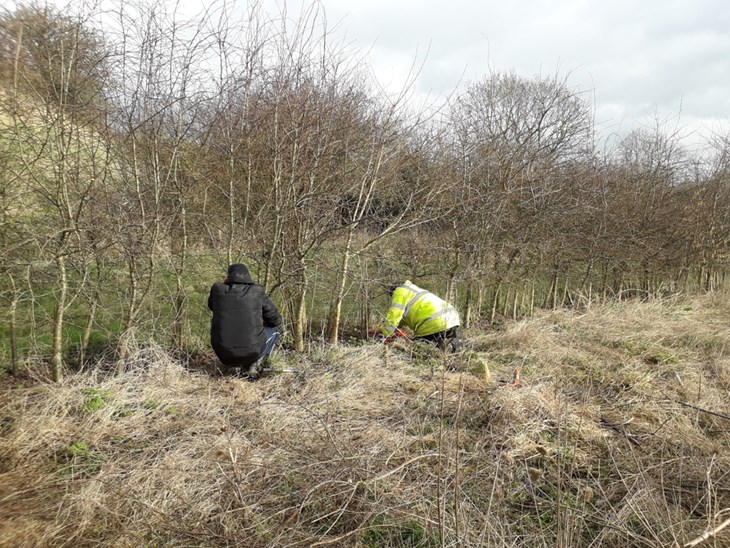 Hedgelaying is a traditional habitat management craft, now largely kept alive by farmers and conservation organisations like Wild Ground.
Thanks to Farming Connect and Postcode Local Trust, we were able to host a Hedge Laying training day for staff, new starters, volunteers and partner organisations on our Broughton Nature Reserve. Hedges mature over time and if not managed properly will become ineffective after around 15 years.
The hedges planted on Broughton when the reserve was set up were in perfect condition for laying – a double row with decent sized stems and minimal tangling between branches. We selected a hedge line on the northwestern boundary of the site and over the training and subsequent volunteer sessions we have been able to manage the whole section – roughly 100m.
In future, we will tackle the remaining hedges – both on our Broughton site and at others like Glascoed and Trefnant – overcoming winters, to stagger the work and ensure a nice range of succession.