​Refurbs are pleased to welcome back Pete from Pedal Power Wrexham who is working on our Bike Refurb project.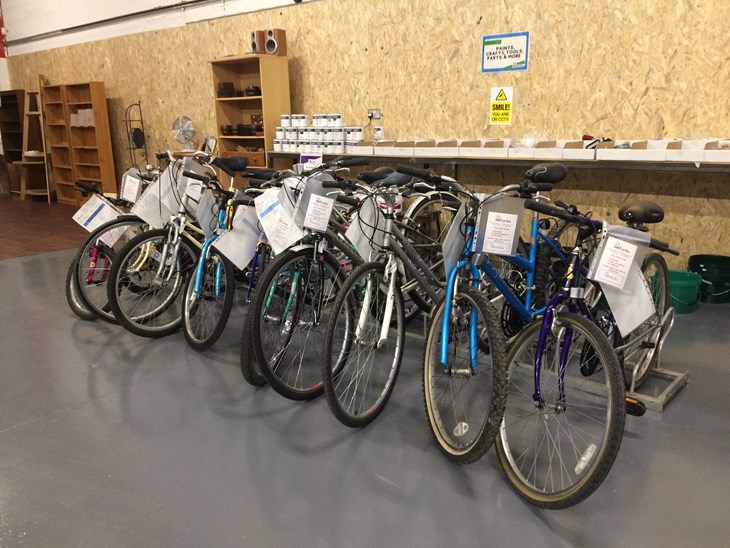 Pedal Power is based in Wrexham at the Alyn Waters Country Park providing a traffic-free cycle route where people of all abilities can hire bikes and enjoy a healthy activity that is fun for everyone. We all know how important exercise is for our mental and physical well-being.
A survey done by Wheels For Wellbeing in 2017 asked disabled cyclists about their views, experiences and concerns about cycling in the UK. The survey found that a staggering 69% of disabled cyclists found cycling easier than walking, which if you think about it makes sense because cycling reduces strain on the joints, aids balance and alleviates breathing difficulties.
The biggest difficulty facing disabled cyclists is the lack of accessible cycling infrastructures in the UK. The cost of non-standard cycles is also a key barrier for many disabled cyclists with the price of a non-standard cycle starting at £1000.00.
Pedal Power continues to offer access to specialist equipment to allow anyone to partake in cycling, an activity that may never have seemed possible.
Pete from Pedal Power is joining us at Refurbs Flint every Tuesday as part of the 'Bike Refurbs' project. Having recently completed his Cytec Training Pete is helping to repair donated bikes and restore them to their former glory. These bikes are then sold in-store.
So come on, what are you waiting for? If you have been thinking about getting back in the saddle visit us at Refurbs and get on your bike! Ideal for Christmas!!