Refurbs Repair and Reuse centre in Buckley have held their first repair session.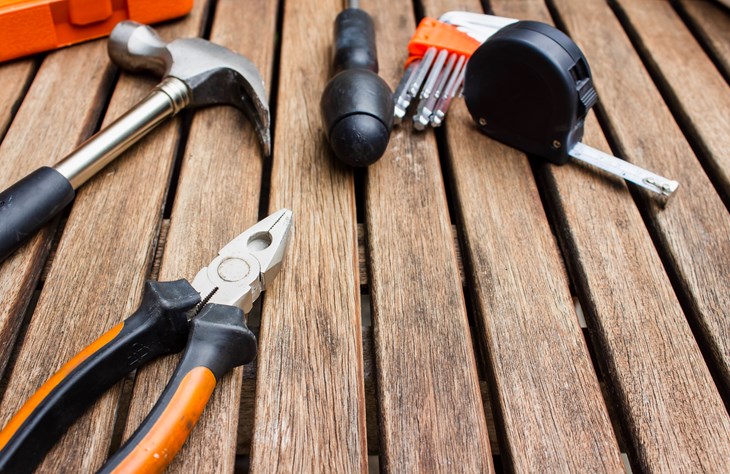 The centre opened in June 2021 in partnership with Flintshire County Council with the aim to promote community cohesion through repair and reuse initiatives, whilst providing an opportunity to support the regeneration of one of Flintshire's town centres.
The repair session was made possible by a host of talented volunteers with a wide range of skills who welcomed the local community to bring along their broken household items that needed repair.
One volunteer said: "So many people have made sacrifices over the past year to keep my wife and me safe it's great to be able to give something back".
An array of items were given a new lease of life including coats, bikes, a broken drawer, and some kitchen chairs.
Volunteers were able to give advice on items they were unable to fix and on where to get spare parts that could be ordered and brought along to be repaired at the next repair session.
Hanna Clarke – Events & Digital Content Coordinator for Refurbs said,
"The aim of the repair sessions is to help the community to see that broken household items as a useful resource that can gain a new lease of life, encouraging more responsible solutions for unwanted or broken items rather than sending them to landfill."
The next repair session will be on Sunday 3rd April at the Repair and Reuse centre starting at 10.30 am. If you have an item that needs repairing and would like to bring it to the next repair session you can register via emailing [email protected] and keep up to date with everything that is happening at the Refurbs Repair and Reuse Centre by following them on Facebook 'Refurbs Buckley'.
The Repair Sessions have been made possible thanks to funding from Welsh Government's Landfill Disposal Tax Communities Scheme, administered by WCVA.