Refurbs wins Excellence in Environmental Management Business of the Year Award at the Welsh Business Awards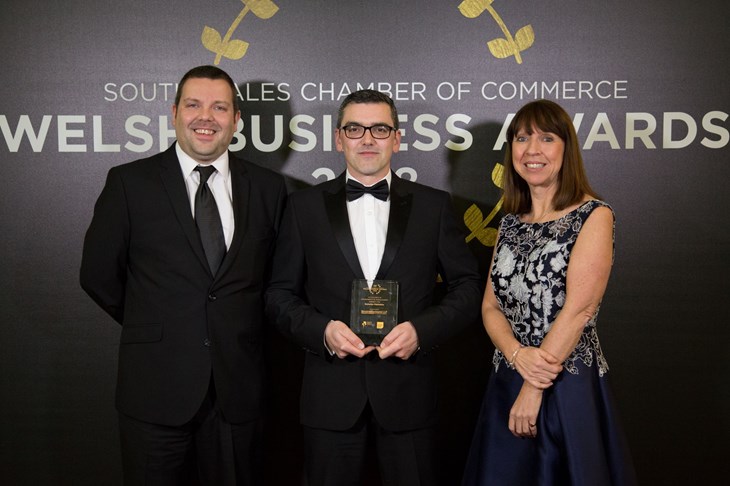 We are delighted to have won the Excellence in Environmental Management award at the Welsh Business Awards which took place at a glittering ceremony on 21st February 2019 at City Hall in Cardiff.
The awards are organised annually by the South Wales Chamber of Commerce and recognise the best businesses from across Wales for their innovation, growth and success.
We recycle donated furniture and provide the community with valuable access to affordable pre-loved furniture and electricals as well as offering employability, training, volunteering and work placement opportunities to those in the community who are furthest away from the job market.
Since commencing our award-winning furniture deconstruction programme, almost 670 tonnes of furniture waste have been diverted from landfill and more than 16,000 items have been deconstructed, in addition to delivering a recycling awareness campaign at all of the Household Recycling Centres (HRCs) in Flintshire.
The latest award win follows hot on the heels of our other two award wins in the last 12 months, including a win as the Best Community Recycling Initiative at the Awards for Excellence in Recycling and Waste Management in 2018 and The Environmental Award at the WCVA Third Sector Awards Cymru 2017.
We are also one of three organisations shortlisted for the "Outstanding Social Enterprise" category of the 2018 Sustainable Academy Awards, promoted by Cynnal Cymru.
Matthew Jones, Refurbs Retail Manager, said:
"We are delighted and proud to have won this award, particularly given we were shortlisted alongside such strong competition with 41 companies shortlisted across 10 categories demonstrating the strength and breadth of the business community in Wales. The win is a testament to the hard work and dedication of our staff and our volunteers, without whom we couldn't succeed in our aims."