Our Community Fridge has now reopened, continuing to provide access to food that would have otherwise gone to waste.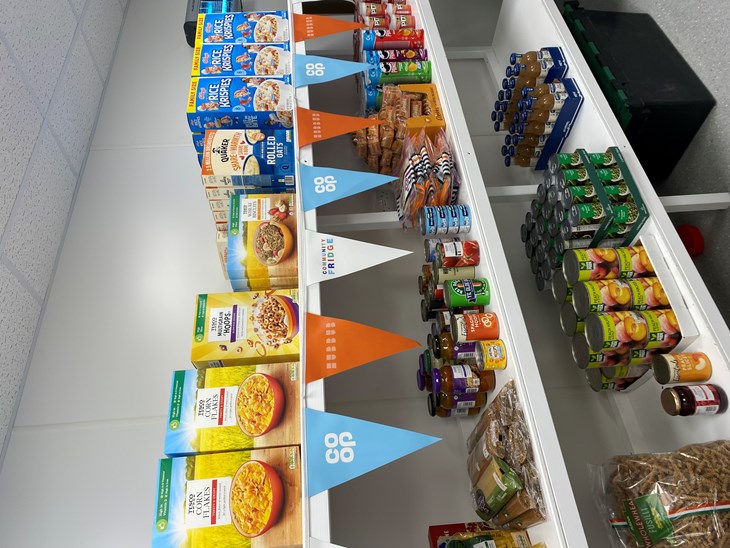 The Community Fridge is open to everyone in the local community, with no need to prove eligibility or be referred.
A user of the Community Fridge last year said "I got the ingredients for pumpkin soup … made my soup tonight and added a few other vegetables and a bit of chili. Really tasty and that will be about 4 lunches at work next week."
Food waste is a big issue in the UK. The average household throws away £700 worth of food every year and at the same time 4 million people in the UK are living in food poverty. Most food waste in the UK is avoidable and could have been eaten had it been better managed.
Lorna Crawshaw from Refurbs Flint said: "Community Fridges are unfortunately so needed in this day and age. We are glad to be able to reopen and provide access to fresh food to the local community as well as promote food sustainability. All visitors are welcome to come along and get involved, whether by receiving food or lending a hand by volunteering."
The fridge is located at Refurbs Flint, Aber Park Ind Estate (Flint, CH5 6EX) and is open on a Wednesday from 12.30pm - 2.30pm.