Minera Lead Mines the important heritage and cultural site was once again open to visitors this weekend thanks to support from the Wrecsam 2025 bid.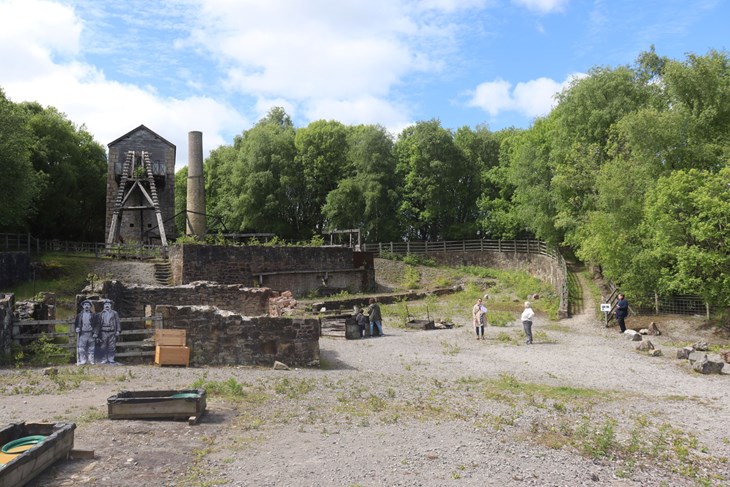 The buildings on the site have recently undergone some significant improvements thanks to funding from the Welsh Government's Brilliant Basics Fund, Wrexham County Borough Council (WCBC), and the Heritage Lottery Fund. Saturday was the first chance the public has had to access the new facilities.
What was once the toilet block and rangers' office has now been converted into fully accessible toilet facilities with a community hub for use by local groups with full Wi-Fi access and kitchen facilities. The community hub this weekend was host to the fantastic artwork from local schools that had entered the Minera Natural Heritage & Culture Primary School Art Competition, winners were,
Year 5 & 6 competition | Produce a poster promoting the Minera Lead Mines as a heritage and cultural attraction.
1st prize Ava - Ysgol Penygelli
2nd prize Jayden - Ysgol Penygelli
Joint 3rd Dyfan & Elin - Ysgol Bryn Tabor
Year 3 & 4 competition | Produce a piece of artwork entitled 'Wildlife on your Doorstep'
1st prize Lottie Wynne - Ysgol Penygelli
2nd prize Blanks Horalk - Ysgol Penygelli
The Visitors Centre at the top of the site has had a complete overhaul now featuring modern, bilingual, interactive interpretations telling the fascinating history of the site dating back Roman times.
Local historian and volunteer Brian Gresty was on hand giving guided tours of the site, to all those in attendance.
Janet Davies who joined one of the tours commented
"Thank you for a very enjoyable and informative tour. Brian was wonderful and so knowledgeable; it was a pleasure to hear him talk".
Other activities were available for the families and individuals who turned out for a visit thanks to the Clwyd Guild of Weavers, Spinners and Dyers', and Minera Quarry Trust. Children in attendance had a go at 'panning' for jewels' a similar process would have been used for the lead on the site at one time and followed a nature trail around the wider site - now a country park where wildlife and vegetation have reclaimed the site.
With further funding from the Co-Op's community fund, there will be a series of children's summer holiday events to be announced shortly along with general opening hour details via our Facebook page Visit Minera. The site is dog friendly and has plenty of free parking. If you are interested in hiring the Community Hub, please contact Groundwork North Wales via [email protected] (Groundwork North Wales operates the site under license from WCBC).