Groundwork North Wales received some fantastic news we have been recognised as one of the Top 100 social enterprises in the UK in the NatWest SE100 Index 2020!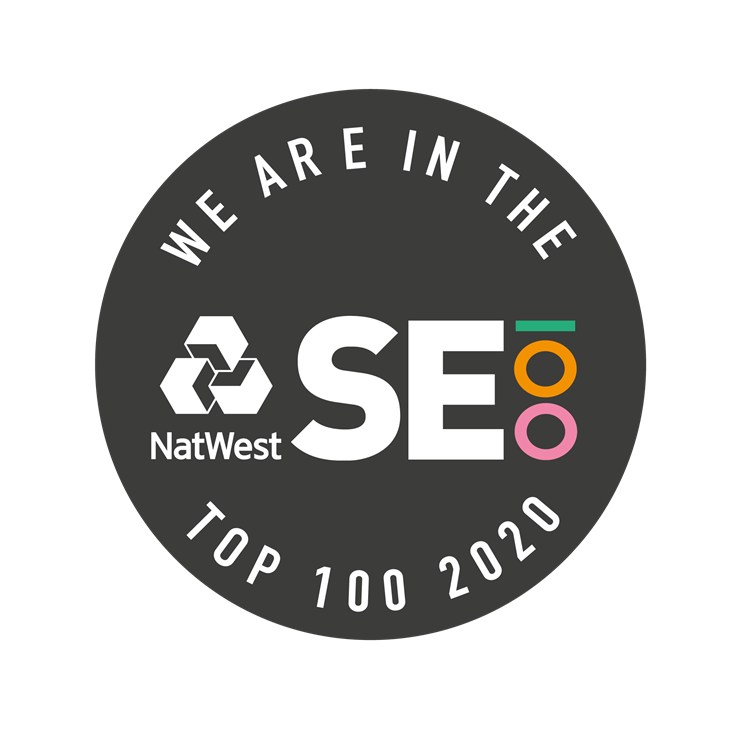 The SE100 Index and Social Business Awards is run by NatWest and Pioneers Post to name, celebrate and learn from the UK's 100 most impressive social businesses. The organisers received nearly 300 hundred applications and have said that cutting it down to just 100 was not easy, however the judges were highly impressed by the work Groundwork North Wales do.
The organisation focuses on supporting the vulnerable in the North Wales community through environmental, social, economic, and cultural activities over a diverse range of activities.
Groundwork North Wales have been running Caffi Cyfle at Alyn Waters Country Park since April 2019. Caffi Cyfle supports individuals with learning disabilities by offering them regular work volunteering opportunities. Unfortunately, due to current circumstances and in line with Government guidance the café is currently closed.
They have been providing comprehensive training services since 2014. Covering topics such as health and safety, food safety, safeguarding, first aid and others. During recent weeks, the training sessions have been taken online to allow them to continue.
Groundwork North Wales, subsidiary enterprise, Refurbs, have outlets in Wrexham and Flintshire offering a wide range of reconditioned furniture and electrical goods at affordable prices. Helping households with low incomes furnish their homes. In addition to this Refurbs help the environment by stopping lots of good quality furniture ending up in landfill sites.
Karen Balmer CEO for Groundwork North Wales was delighted to receive the recognition.
"We were delighted to hear this great news. At a time of much uncertainty for all third sector organisations this is wonderful news for us to share. We would like to congratulate the other winners in particular Creating Enterprise and Glyn Wylfa, who are also based in North Wales and Income Max who support the LEAP programme".