As the world marks International Men's Day, Groundwork North Wales takes this opportunity to recognize the invaluable contributions of its dedicated staff members who play an integral role in shaping our community.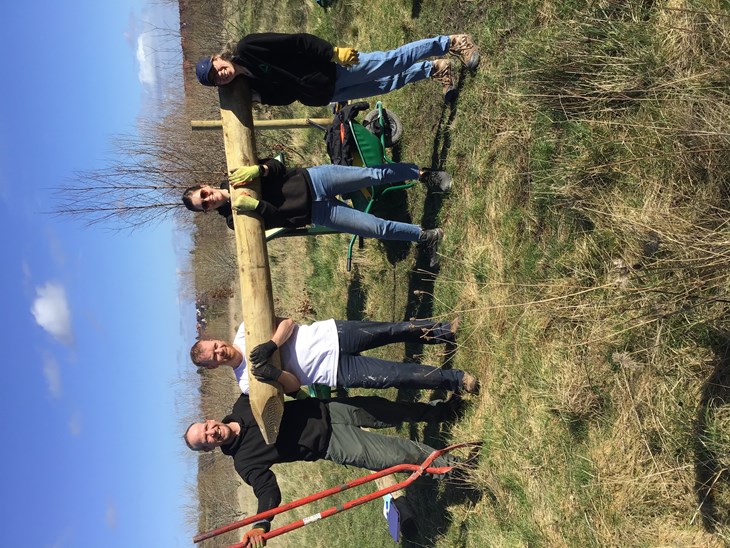 International Men's Day is a time to highlight and celebrate the positive impacts men make in various aspects of society. At Groundwork North Wales, we are proud to acknowledge the hard work, commitment and passion demonstrated by men in creating positive change within our local community.
Whether it's providing support to families facing adversity, mentoring youth, improving wild spaces, the men in our organization exemplify the values of compassion and service.
"We are incredibly fortunate to have such dedicated and passionate individuals on our team," said Karen Balmer, CEO of the Groundwork North Wales group.
"Their commitment to making a positive impact in the lives of others is truly inspiring. International Men's Day gives us the perfect opportunity to shine a spotlight on their hard work and express our gratitude for their contributions to our organisations efforts."
Groundwork North Wales run various community initiatives, including Wood Shed, a project which aims to combat the stigma around men's mental health by offering a friendly environment for men to get together and learn new skills.
Aaron Jones, Senior Youth Lead, said "we believe in the power of creating spaces that nurture both creativity and camaraderie. Projects like the Wood Shed is a testament to the positive influence that shared passions and collaborative efforts can have on individuals, particularly those facing isolation."
"With the theme of International Men's Day this year being Zero Male Suicide, projects such as this that can provide emotional and mental support to those attending, and opportunity to socialize, are even more important."