Thanks to funding from the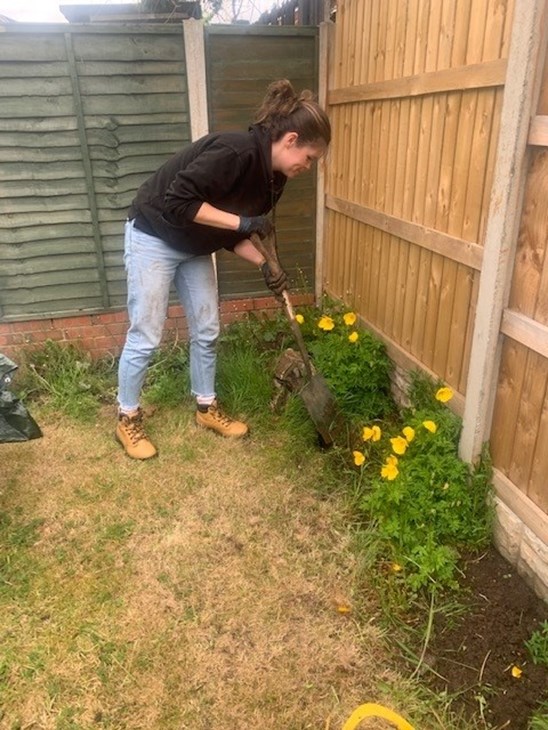 Parc Adfer Community Fund and the Moondance Foundation Groundwork North Wales have been running a successful Garden Support project in the Deeside area in the recent months. The project follows on from their previous garden support project run by the Our Back Yard Connah's Quay Team in 2020.
The Garden Support project has been open to residents managing long term health conditions and NHS key workers this spring and summer (2021). The project has offered garden support such as grass cutting, pruning and weeding.
The work has allowed these individuals to have an outside space they are able to enjoy and relax in for the benefit of their well-being. Rather than the space causing additional anxiety and stress due to residents not being able to maintain the space because of age, illness or have the time and energy outside of work.
The project has made a positive difference to many residents across the Deeside area. Over 30 garden visits to qualifying residents have been carried out with an additional 20 visits planned before the end of the summer.
Richard Aram Green Skills & Environment Project Manager has commented on the difference this project has been making;
"It has been great to see the difference the Garden Support project has made to the beneficiaries. Being able to have access to an outside green space has such a positive effect on an individual's well-being. We have received wonderful feedback from the recipients with many of them commenting how invaluable the support has been".
Keep up to date with all of Groundwork North Wales projects by visiting the Project page and following us on social media Facebook, Twitter, Instagram