Groundwork North Wales, a charity organisation dedicated to supporting communities in need, is thrilled to announce that it has been named as Employer of the Year at The Great British Awards Business and Community.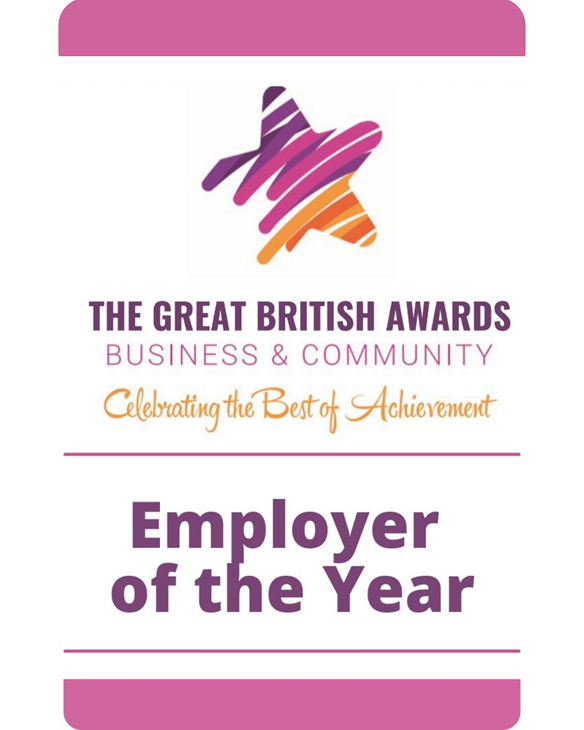 The Great British Awards recognises companies that demonstrate excellence in business performance, as well as a commitment to giving back to their communities. This year's awards ceremony took place on Friday 21st April 2023, and Groundwork North Wales was honoured to be recognised alongside other outstanding organisations.
"We are incredibly proud to be recognised as Employer of the Year at The Great British Awards," said Karen Balmer, CEO of Groundwork North Wales. "Our employees are the backbone of our organisation, and we are committed to providing them with a supportive and fulfilling workplace. This award is a testament to their hard work and dedication, and we are honoured to be able to celebrate this achievement with them."
As a charity, Groundwork North Wales is deeply committed to its employees, who play a crucial role in helping the organisation to achieve its mission. Groundwork North Wales offers a range of benefits and personal development opportunities to support their employees' growth and well-being.
The judges were impressed by Groundwork North Wales' close-knit staff teams working in an environment which empowers and encourages them to thrive. "Their financial results demonstrate resilience, growth and sustainability," the judges of this category noted. "The 'feel good' factor of this employer is truly evident".
If you are interested in joining the team at Groundwork North Wales, visit our latest job opportunities. You can also view our other recent achievements HERE.