Celebrate Bike Week (June 5th-11th) with Groundwork North Wales by visiting Alyn Waters Country to view the Pedal Power Parade.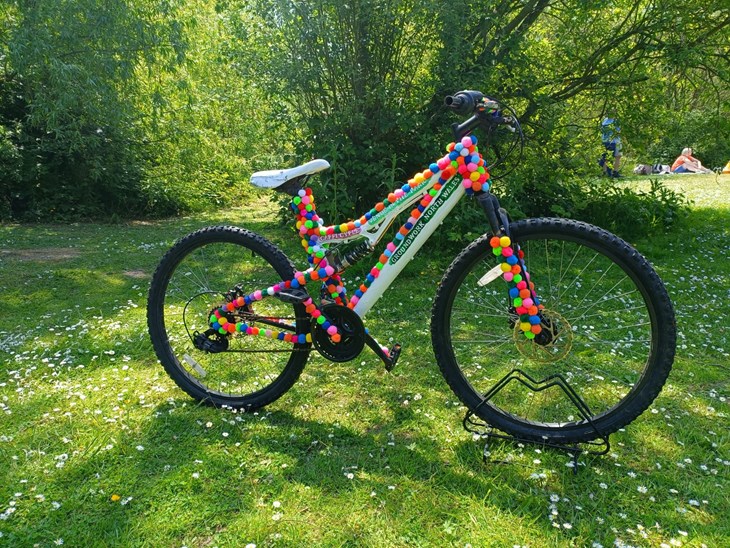 Working with partner charities Pedal Power (Cycling 4 All) and Refurbs, Groundwork North Wales have asked local groups and businesses to decorate a bike for display. These bikes will be displayed along Pedal Powers 1 mile cycle loop of the country park.
The idea behind the parade is to encourage the local community to view the decorated bikes by walking or cycling the parade route during Bike Week. A perfect opportunity to get outdoors and get active, to celebrate and support creativity, and connect people with others in the community.
Hanna Clarke, group head of marketing and events said:
"The support we have had from the local community has been fantastic and we will have over 20 decorated bikes on display. We would like to say a huge thank you to everyone who has taken part".
WCBC Open Spaces and Horticultural
Xplore Science and Discovery centre
Alyn Waters Country park Community (Groundwork North Wales)
Adult Community Learning Book club
Wrexham Visitor Information Centre
AVOW Resource Centre Gwersyllt
Rainbow Art by Young at Acton Community Resource Centre
Groundwork North Wales Youth Team Next Steps project
Chelsey Roberts Community Coordinator for the Luv2meetU charity brought a group down to decorate a bike for the parade.
"The guys really enjoyed decorating the bike for parade. They found it really therapeutic and would love to do more things craft activities. We are looking forward to viewing all the decorated bikes next week".
The bikes will be available to view at Alyn Waters Country Park from Monday 5th until Sunday 11th between 10am and 4pm. The event has been made possible thanks to funding from National Lottery players.
You can vote for your favourite bike by taking part in our Facebook vote competition HERE.