Groundwork North Wales is proud to have been supporting the vulnerable and disadvantaged in our communities for the past 30 years.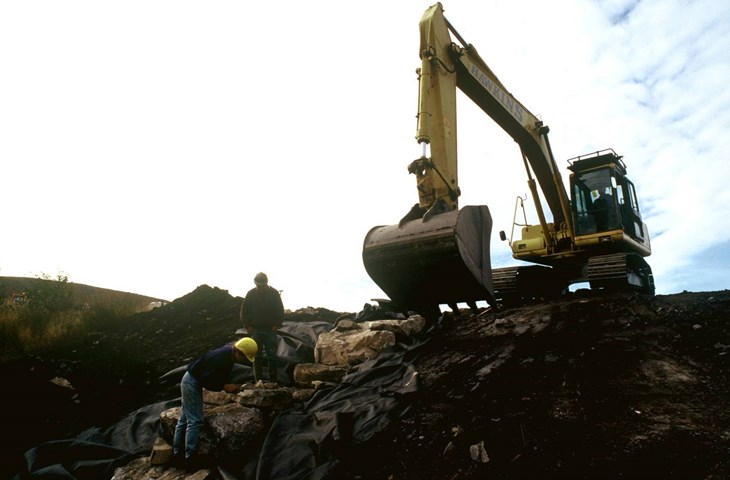 As we celebrate our 30th year we will be revisiting projects which we have delivered throughout the years.
In 1991 when the charity was first established then known as Wrexham Maelor Groundwork Trust one of the first projects delivered in association with Wrexham County Borough Council was the creation of Bonc yr Hafod / Hafod Community Woodland in Johnstown (the former Hafod Colliery spoil heap).
The project started with extensive consultation in the four neighbouring communities. Comments and concerns where taken into account in the design, with the addition of car parking facilities. Many kilometres of tracks and paths were built improving access. The soil was improved by adding wood residue and dried sewage sludge. A network of stone armoured drains was made to ensure that the tip would not be scoured away in the event of a flash flood.
These innovative improvements to the spoil led to impressive establishment of the 80,000 trees planted on the site. 10,000 of which were planted by us with the help of over 100 local school children planting a tree for the Millennium.
Photographs courtesy of Huw Crompton
Find out about our other projects HERE