We are currently recruiting for new roles across the Groundwork North Wales Group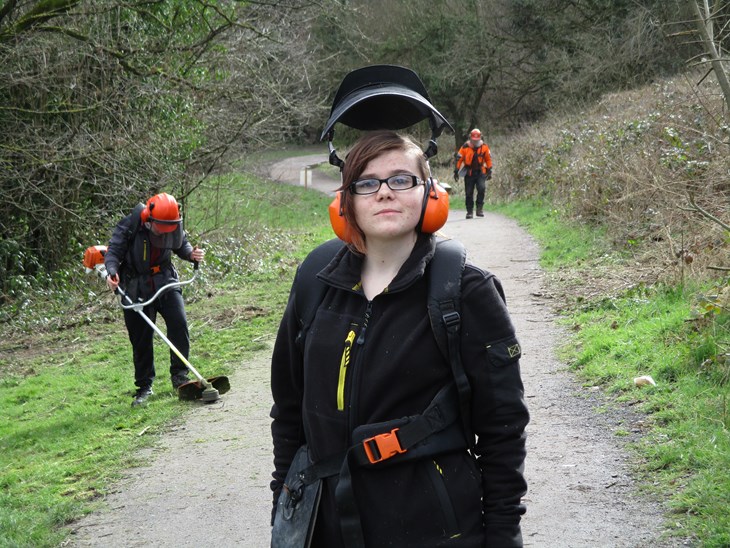 thanks to the Government's DWP Kickstart Scheme, which aims get 16-24 year olds into employment.
The Kickstart Scheme means we can offer eleven six month paid placements to those 16 to 24-year-olds that are eligible.
The roles are varied, and we are currently looking for individuals in Finance, Marketing, Environment, Kitchen, Retail, Research, Bike Maintenance and Digital Content. The roles are located in Wrexham and Flintshire.
Environmental Project Assistants
To support the Project Officer in the development and delivery of environmental projects, working as part of a team and giving basic admin support. Working with a wide variety of people with a wide range of abilities. Working within the local community on practical projects.
Finance Assistants
This role will assist the Management Accountant in the day to day running of our finance function. The role Includes processing purchase orders, sales invoices and credit card requisitions, process monthly recharges, filing and other day to day tasks.
Kitchen Assistants
Duties will include helping to prepare and serve a range of menu items, whilst maintaining high hygiene standards and following brand specifications. The role will be required to work some weekends.
Retail Assistant
Pro-actively greet and interact with customers who come to the store; Processing payments; Assisting customers to help them find what they need; Maintaining store cleanliness and standards; Providing customers with information on pricing and product availability; Assisting with merchandising.
Energy Officer
Supporting the delivery of a wide variety of energy and carbon reduction projects and activities with community organisations, businesses, education providers, and individuals across North Wales. This role will support the delivery to engage with more vulnerable groups within communities, including children, young adults, older people and people living with various health issues or disabilities.
Research and Intelligence Officer
Supporting project managers to identify progress measures appropriate to their project and collect/record data from project participants; enter and analyse this data using an in-house tool to support senior management in decision-making and submission of reports to funders; and support business development by providing evidence of performance and success to aid the development and writing of funding bids and tenders. The role will also research and report on publicly available and published data (secondary research).
Digital Engagement & Content Officer
The role will assist in the production of content for our online presence including news blogs, social media posts, videos, photographs and graphics. This role will require someone who is creative and can identify, create, manage and deliver digital content using a range of techniques, across channels including websites and social media.
Pedal Power Trainee Officer
Support the day to day operation of Cycling 4 All, t/a Pedal Power at Alyn Waters Country Park in line with the needs of service users and assist in the development, planning and delivery of a variety of outdoor, community cycling projects and activities as applicable.
If you are 16-24 and currently claiming universal credit and have no other income you qualify to apply. To apply individuals that qualify need to contact their Work Coach for information on the roles.
Lorna Crawshaw Head of Programmes and Partnerships for the group said: "It's great to recruit new staff across the Groundwork Group."
"These roles offer a great opportunity for our Kickstart employees so they build their skills for future employment, and in addition benefit our organisation and the communities in which we work."
Successful applicants will have a comprehensive mentoring programme from staff currently in role.
Anyone wanting to apply or further information on these roles need to contact their Work Coach .