We are excited to annouce the WINNER of our Wild about Johnstown art competition.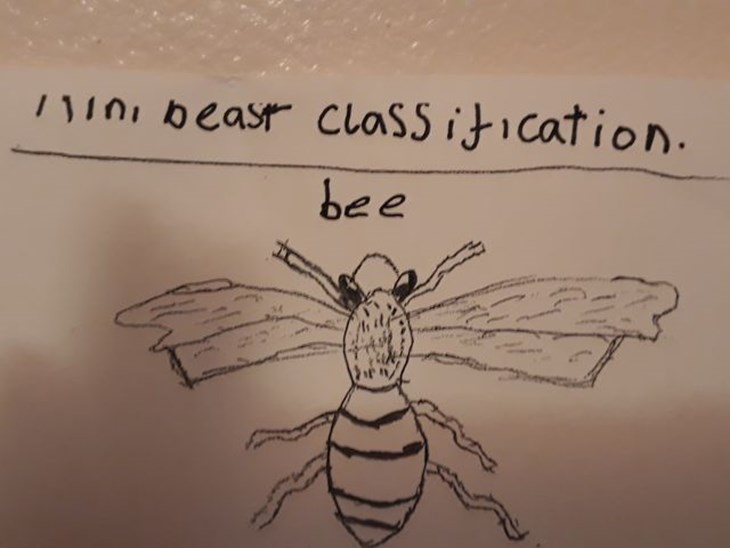 We would like to give a huge CONGRATULATIONS to Cerys Owens who has been selected as the winner of our #WildAboutJohnstown art competition.
Wild About Johnstown is our project based on the nature reserves in Johnstown Aberderfryn, Stryt Las and Brandie Brook. The project aims to make the reserves more pleasant places to visit. Improving habitats for wildlife and provide all members of the community with opportunities to get involved. The reserves include The project will include a mixture of wildlife-themed volunteering, community events, training days and activities on the reserves in Johnstown.
In February we launched a competiton for primary aged school children to draw one of the many creatures you might see at the Stryt Las nature reserve in Johnstown. The winning entries will have their masterpiece used on the new interpretation panel in the Secret Garden at the Stryt Las nature reserve.
We recieved lots of great entries which will all be featured however Cllr David Bithell (Independent Councillor for Johnstown and Deputy Leader of Wrexham Council -Lead Member for Environment and Transport) judged the competition and selected Cerys Owens Bee as out right winner.
We look forward to meeting Cerys at the half term family friendly litter pick event planned at Stryt Las on June 3rd. Further details on the completiton of the Secret Garden and interpretation panel will follow.
The Wild about Johnstown project is funded by the Landfill Disposal Tax admistered by the WCVA