Groundwork North Wales celebrated the fantastic and amazing work their volunteers undertake every week with a Volunteer Celebration!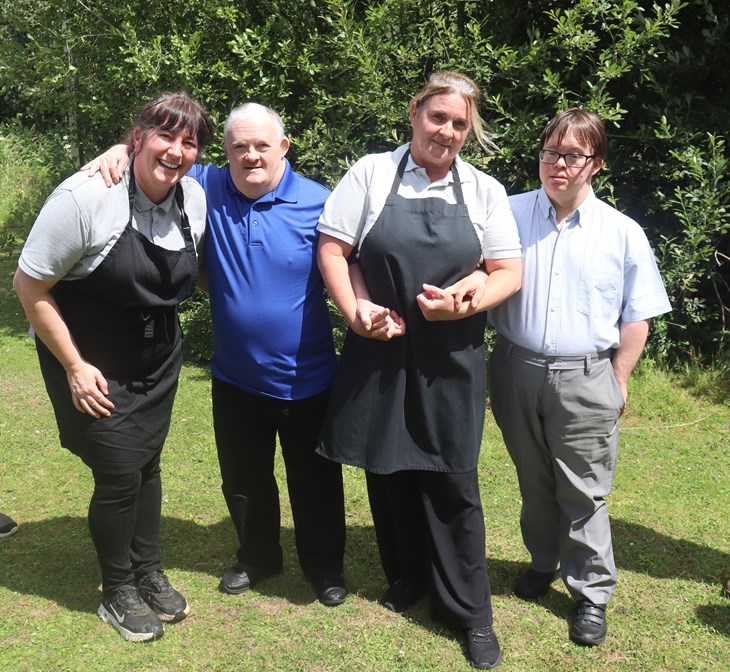 Groundwork North Wales are extremely thankful for the support and work carried out by the volunteers.
Volunteers across the Groundwork North Wales group (which includes Refurbs, Wild Ground, and Pedal Power) were invited to Venue in the Park, Alyn Waters, to celebrate the amazing work they undertake. This is the first time since 2019 we have been able to get all of our volunteers together due to the covid-19 pandemic which made it extra special.
Across the 2021-2022 year there was a total of 748 volunteers engaged in various activities across the Groundwork North Wales group amassing a total of 15,143 volunteering hours.
All the volunteers in attendance were thanked by Stan Moore - Trustee and Lorna Crawshaw – Head of Programmes and Partnerships and presented with a certificate and small gift in recognition of all their hard work and dedication.
New for 2021-2022 two additional certificates were presented for "Exceptional commitment and support". These went to Martin Redhead and Tony Watkin. Martin volunteers for both Wild Ground and the Groundwork North Wales led Our Backyard project offering valuable hours to maintain nature reserves and green spaces and sharing his fantastic knowledge with volunteers and staff on biodiversity. Tony volunteers across the group dedicated his time to the Groundwork North Wales Woodshed project, Refurbs Bike Recycling and Repair Sessions, and at Pedal Power the all-ability cycling service.
Karen Balmer group CEO said of the celebration
"Volunteers are a key part of everything we achieve here at Groundwork North Wales. They bring skills, advice, and experience to our projects and give their valuable time to benefit the wider community. So today we celebrate our volunteers and sincerely thank them for their commitment and time."
Lorna Crawshaw echoed these thoughts
"Today was about celebrating our volunteers and the fantastic work they do across North Wales. We couldn't do it without you."
If you are interested in volunteering locally then please do not hesitate to get in touch. Groundwork North Wales is passionate about volunteering and offers lots of opportunities in many different areas. Whether you're looking to gain work experience and broaden your horizons, fulfill your passion in environmental issues or simply want to give a few hours a week to a cause that benefits your community, Groundwork North Wales is the organisation that can help you to do something special.
You can find out more information on volunteering with us HERE and via our social media or please get in touch directly at 01978 757 524 | [email protected] and ask about Volunteering.