We've been working hard at Glascoed over the winter.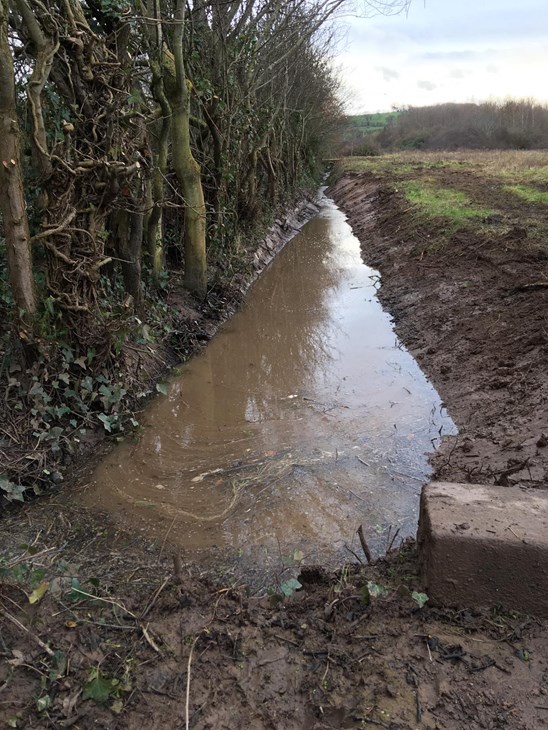 The ditch on the reserve has been opened up and de-silted. With the help of a digger we have also removed a culvert which turned out to be totally blocked. This should really help reduce some of the flooding in the second field. We have also created two new ponds, so when they begin to fill up with water we hope to see vegetation growing in them next year. (We don't tend to introduce plants into our ponds to reduce the risk of introducing invasive species or diseases harmful to amphibians.)
We have been planting trees to form a new hedgerow which will be a lovely habitat for birds and small mammals, and amphibians can use it as a corridor to travel through the site. We aim to plant about 500 trees!
Notable species we have seen recently are small tortoiseshell butterfly, stone chat, vole, redwing, long tailed tits, fallow deer, water rail, kestrel and fox.
Thanks to funding from the Community Foundaton Wales' Wales Respond & Recover Fund Wild Ground are working on increasing their digital engagement through creating videos for our youtube channel, which we hope you will enjoy until you can come and visit us again.
Videos filmed at Glacoed include an introduction to the reserve and 5 ways to help hedgehogs.
We hope to see you soon!