Good News for Wild Ground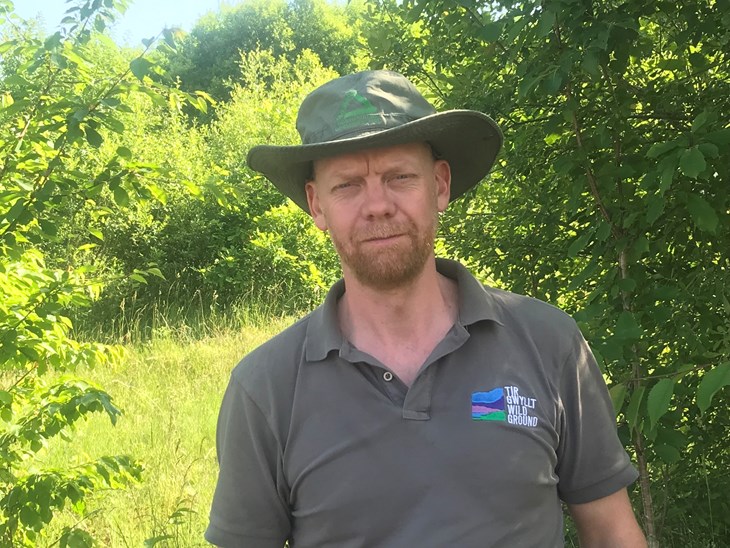 Wild Ground's conservation efforts will be boosted by a new member of staff as Geraint Hughes joined the team in May 2022 as a Wild Ground Reserves Officer.
Geraint has previously had lots of experience working in conservation and working with volunteers, as a project officer for Groundwork North Wales. He is really looking forward to getting stuck into his new role working with volunteers to manage Wild Grounds' nature reserves at Broughton, Maes y Grug, Broadoak and Llwyni as well as helping out on the other reserves.
His background includes working with and managing volunteer teams and delivering environmental education, and he brings lots of experience in land management, environmental education and engagement with community groups to the team.
Geraint said: "I am delighted to have started in my new role at Wild Ground, I have been impressed by the hard work and dedication of the existing volunteers and really enjoy working with them and hopefully to be working with new volunteers to protect wildlife, and enhance habitats"
"One of the best things about my role is the variety of habitats I get to work on, as Wild Ground manages 15 nature reserves across North East Wales. It is also exciting to be working to protect one of the largest populations of great crested newts in the UK."