This Autumn the Groundwork North Wales group are running a full programme of free, fun, outdoor, seasonal family-friendly events.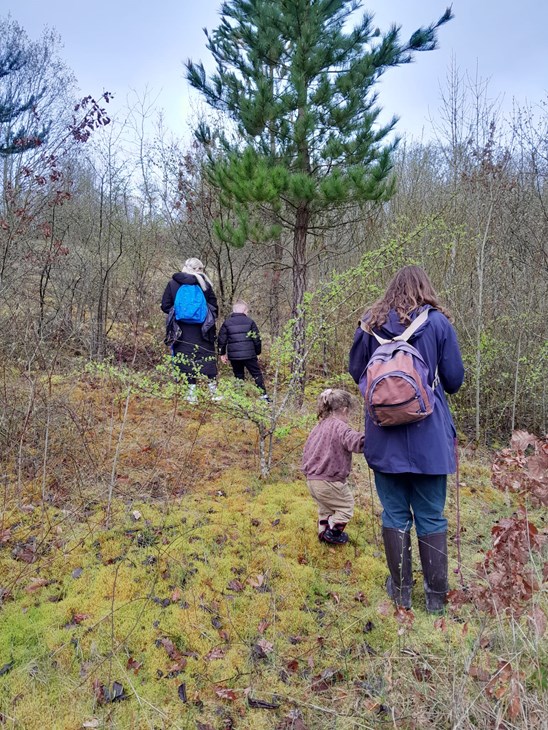 Families are encouraging to wrap up warm, get outside, get some fresh air and make the most of the season.
The Autumn programme will take place at a variety of different locations across North East Wales featuring venues such as Minera Lead Mines, King's Mill, Brymbo Heritage Centre, Alyn Waters Country Park, Rhydymwyn nature reserve and the Wellbeing Hub in Wrexham.
The seasonal fun kicks off with an Autumn Fungi Forage around Brymbo, Wrexham on Saturday 21st October from 10 am – 2pm.
Autumn well-being is on offer on Saturday 28th October with a Mindful Walk which includes yoga and mindful breathing exercises at Minera Lead Mines, Wrexham from 10.30 am - 12.30 pm.
Autumn half term events start with 3 seasonal activities on Monday 30th October Autumn Arts & Crafts event at Caergwrle Boys Brigade Hall and in Buckley, Flintshire there is an #EatYourPumpkin Carving Workshop at the Repair and Reuse Café. Also, on offer on Monday 30th October is the Haunted Happenings event taking place at Minera Lead Mines with a spooky walk led by ghosts of times past, crafts and a hot chocolate. This event starts at 5.00 pm and cost £5 per person.
On Tuesday 31st October at Alyn Waters Country Park there is an #EatYourPumpkin Carving Workshop with Halloween crafts from 11 am -1.00 pm. The Wellbeing Hub in Wrexham is a recent addition to the places where the Groundwork North Wales Group holds events and on Tuesday 31st October a family friendly Autumnal Arts & Crafts session is on offer from 10 am – 12 pm.
At Wild Ground's Rhydymwyn Valley Nature Reserve in Flintshire on Wednesday 1st November from 1.30 pm – 3.30 pm, Wild Ground have a Guided Seasonal Walk discovering the colours, sights and sounds of autumn at this fascinating site.
Thursday 2nd November sees a Witch Themed Scavenger Hunt at King's Mill, Wrexham from 1.30 pm – 3.30 pm. At Lane End Nature Reserve in Buckley, Flintshire, the Wild Ground team are offering Kite Making from 1.30 pm – 3.30 pm.
To round off half term on Friday 3rd November 2 nature based family autumnal Arts & Crafts event are held, the first at Alyn Waters Country Park from 10 am – 12.00 pm with another session at Nant Mill from 1.30 pm - 3.30 pm.
All the activities on offer are free except for Haunted Happenings, but booking is essential, and spaces will be limited. Details of all the activities are on the events section of the websites Groundwork North Wales, Wild Ground and Refurbs website. All event news is publicised and updated on social media for Groundwork North Wales, Minera Lead Mines, Refurbs Buckley and Wild Ground. For more information, please email [email protected] or call 01978 757524.