Walkabout Wrexham and Flintshire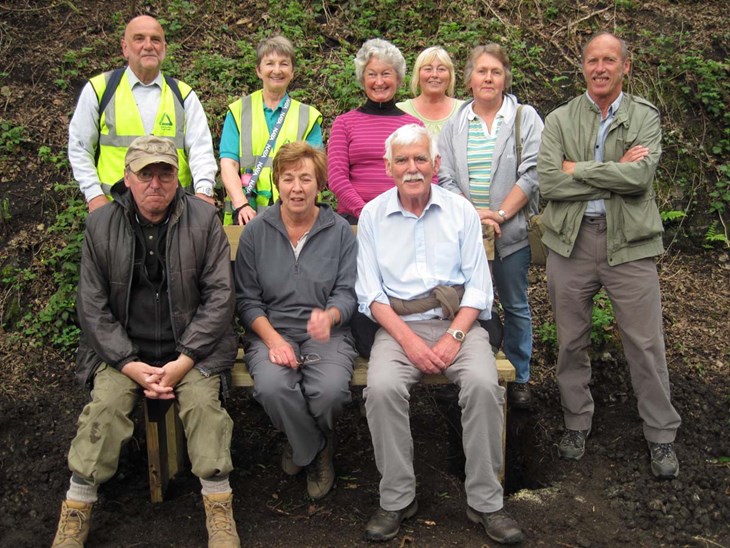 As Groundwork North Wales celebrates its' 30th year we will be revisiting projects which have been supporting the vulnerable and disadvantaged in our communities for the past 30 years.
In 2001 Groundwork Wrexham & Flintshire (as Groundwork North Wales was called then) were delighted to win funding from the Big Lottery to set up a well-being programme in the county of Wrexham called Walkabout Wrexham. The aim of the project was to promote the benefits of regular outdoor exercise to encourage sedentary people and those who were inactive to increase the amount of physical activity they completed every week.
The programme recruited and trained volunteer walk leaders to run short accessible friendly walks in their local area. Over a 6-year period, the programme went from strength to strength and expanded to the Flintshire area with thousands of local communities benefitting from increased physical activity opportunities. Walks were also created to target specific groups with wheelchair and pushchair walks, special group walks, health walks and longer walks.
The scheme also promoted intergenerational walking activities such as orienteering, family walks and challenges named Mini Mountain Walks. The scheme worked with multiple agencies including local schools, North Wales Police, local Councils, health groups, GPs, and exercise referral organisations.
A longer-term aim of the programme was that it became self-sustainable, and this was achieved once funding stopped. Now there are schemes in Wrexham and Flintshire both offering free led walks, and both are very popular. Information on 'Walkabout Wrexham and District' can be found here http://www.walksinwrexham.com/walkabout-videos.php, and more information on Walkabout Flintshire can be found here http://www.walkaboutflintshire.com/
This week 'Walkabout Wrexham & District' has a walking festival to encourage Wrexham residents to get out and explore the wonderful countryside around the area.