We are grateful to have been included for a second time in the annual NatWest SE100 Index 2021 as one of the Top 100 social enterprises in the UK!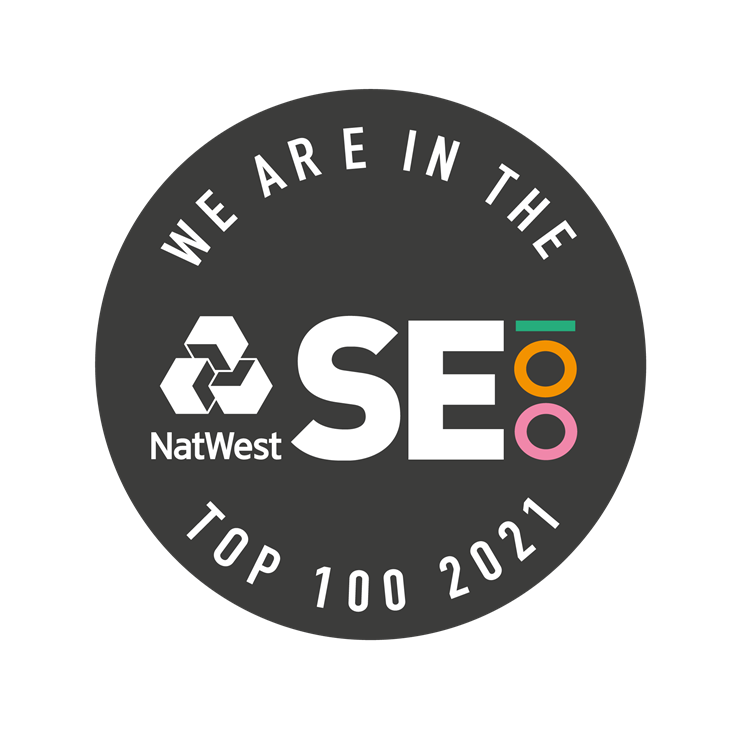 The SE100 Index and Social Business Awards is run by NatWest and Pioneers Post to name, celebrate and learn from the UK's 100 most impressive social businesses.
This year we have also been selected as a finalist in the NatWest SE100, CLIMATE award category.
The organisers received hundreds of outstanding applications and have said that cutting it down to just 100 was not easy, but they were highly impressed by the work Groundwork North Wales undertakes.
Groundwork North Wales supports people to get back into work, gain skills and qualifications. Building stronger communities by empowering people to improve their local green spaces and conserving the natural environment. Bringing out the best in young people by helping them achieve their potential through unique education, confidence-building and training opportunities, focusing on the outdoors and practical activity.
The natural environment is the thread which runs through all our work. Through our environmental projects and the work of our subsidiaries, Refurbs Flintshire and Wild Ground, we proactively achieve positive impacts for the environment. Wild Ground manages 15 nature reserves in North East Wales and provides opportunities for all to engage with the natural environment. Refurbs diverts waste from landfill and encourages responsible disposal of unwanted items through re-use/recycling.
In 2019/20 we removed 462kg of waste from public spaces, diverted 757 tonnes from landfill, planted 887 trees, helped 4200 people to reduce waste sent to landfill, engaged 2432 people with the natural environment, and installed 1226 domestic energy efficiency measures.
In 2020/21 we improved 23 public green spaces for local communities - over 230,000 m2 of land improved, improved 10 protected habitats, and removed 630kg of waste from public spaces.
For vulnerable energy consumers we installed 302 domestic energy efficiency measures and identified over £58,000 in domestic energy savings. Through our furniture re-use programmes, we helped 1101 people reduce use of natural resources, and diverted 338 tonnes from landfill.
Karen Balmer Group CEO was delighted to receive the recognition.
"We are delighted to have received this recognition for the second year running. It is testimony to the hard work of all the team involved and the great work they do in supporting the disadvantaged communities across North. We would like to congratulate the other winners in particular Creating Enterprise and Glyn Wylfa, who are also based in North Wales and Income Max who support the LEAP programme."
This year's SE100 Champions including the CLIMATE award category will be announced on Friday, 16th July.