Groundwork North Wales hosted a successful day of Festive Fun at Alyn Waters Country Park this weekend.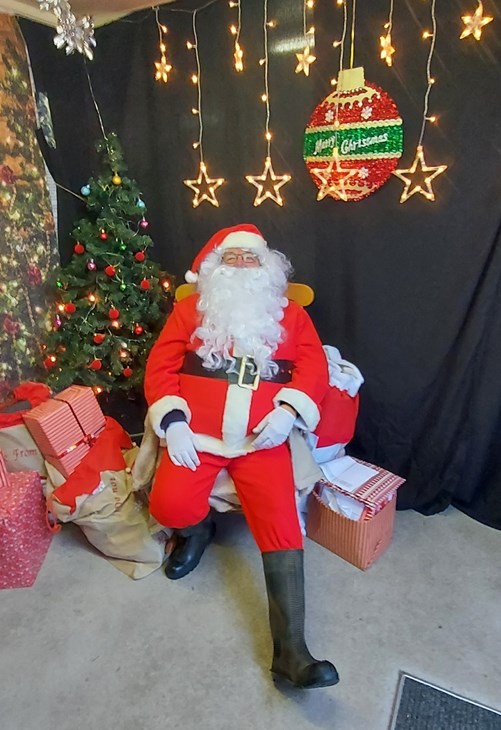 We welocmed visitors to Caffi Cyfle and the conference centre at Alyn Waters this weekend for our Chritmas Craft and Gift Fair. It was a unique festive shopping experience featuring small local businesses and crafts people. Stalls included handmade wooden Christmas trees and decoratiev coasters, crocheted items, handmade accessories, candles and more.
The team had also been working closely with the main man himself, who put in an appearance! Santa left his workshop in the North Pole so he could pop over to see some children in the run up to Chrstmas, find out of they had been naughty or nice, and what gifts theu would like for Christmas.
A temporary Grotto was set up for Santa at Alyn Waters Country Park where children could visit him and let him know what they wanted for Christmas. The children also got to take away some special reindeer food form Santa to put out on Christmas Eve and each child recieved a festive hot drink and cookie from Caffi Cyfle.
The afternoon also included a performance from Wrexham's Choirs for Good who sang carols and other popular songs at the event. Choirs for Good are a social enterprise that puts choirs at the heart of local communities, helping people live more connected fulfilling lives.
We recieved many positive comments from families including from Linda Jones who attended with her family.
"We book numerous Christmas activities and grottos every year and Groundwork North Wales hold some of the best, we think they are better than many of the well-known more expensive activities.
Santa was amazing with both chidlren and adults. The Christmas fiar was lovely, the hot drink and cake i the cafe were just what we needed to warm up,a nd the choir were a wonderful finsihing touch. We will definitely be attending again next year".