The Connah's Quay access project is being undertaken by Groundwork North Wales and has been made possible through the Landfill Disposal Tax administered by the WCVA.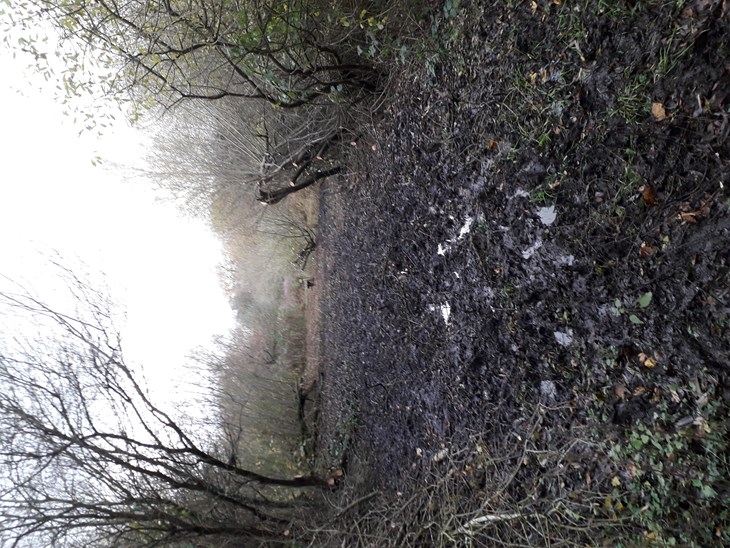 The project will focus on the Quay Wetlands, a little-known green space in Connah's Quay, consisting mainly of willow woodland with sparse oak, ash and hazel trees. Currently, there are a few footpaths and some areas of boardwalk, which provide access throughout the woodland. As the name 'Quay Wetlands' suggests, the ground is extremely wet in some places, some of the footpaths are very churned-up and muddy, only really passable with good boots or wellies.
The project at Quay Wetlands aims to improve access with plans to install a new boardwalk well above some of the worst sections of the muddy path. The aim is that people will come and explore the new paths and routes available to them, in a place which deserves to be a well-used and well- known local walkway.
With the help of the fantastic volunteer group from the Our Back Yard project in Connah's Quay, Groundwork North Wales are working on clearing back overgrown sections of bramble and rosebay willowherb. This work is opening up new sections of path to take the pressure off the existing paths and provide alternate routes through the green spaces. Improving the access here, will enable residents to have an accessible recreational area and allow them to use it as a gateway to get through to the wider countryside.
For further information and details on this and other Groundwork North Wales projects visit www.groundworknorthwales.org.uk or find them on social media.