Are you adopting Veganuary, are you vegan all year round or do you take more of a flexitarian approach?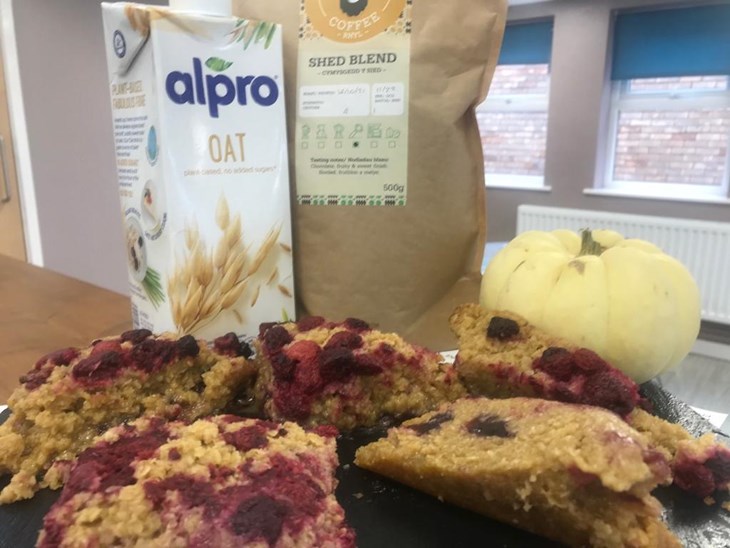 Either way Caffi Cyfle have an easy vegan treat you can replicate at home.
Vegan Raspberry flapjacks
1kg oats
250g syrup
250g margarine
250g raspberry jam
175g Frozen raspberries
Melt the margarine and syrup over a pan of hot water
Once melted over the oats and mix
Pour half the mix into a baking tray (lined with a baking sheet) and spread out
Cover with the raspberry jam
Pour the remaining oat mixture over the top
Top with the raspberries
Bake at 190°C for 20 mins
Caffi Cyfle is part of the Groundwork North Wales group and you can find them in Alyn Waters County Park Wrexham, and on Brunswick Rd in Buckley as part of Refurbs Repair & Reuse centre.