Litter Pick Stryt Las Nature Reserve, Johnstown
Where

Stryt Las Nature Reserve, Johnstown, Wrexham

When

Book

Booking is essential, limited numbers To book please email [email protected] or call 01978 757524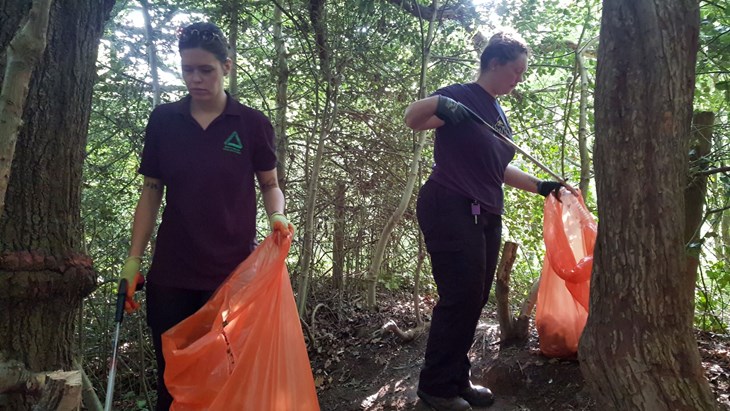 Join the Wild Ground team at the Stryt Las Nature Reserve, Johnstown this half term.
The team are holding a family-friendly litter pick on Thursday 3rd June 2pm-4pm.
Thanks to funding from the Landfill Disposal Tax administered by the WCVA.
We follow strict covid protocols when planning and running our events. As part of this, we are required to send out pre-event information Please do not attend the event if you or anyone in your household has covid symptoms or have been asked to self-isolate as part of the track and trace system. Please remember to social distance during the event. We are planning events in line with government guidelines on maximum numbers to assist with social distancing and we are planning events to help to keep participants socially distanced. Please note the toilet facilities and visitors centre will not be open for this event. Please confirm a contact number for track and trace.