Wild Ground calls for your vote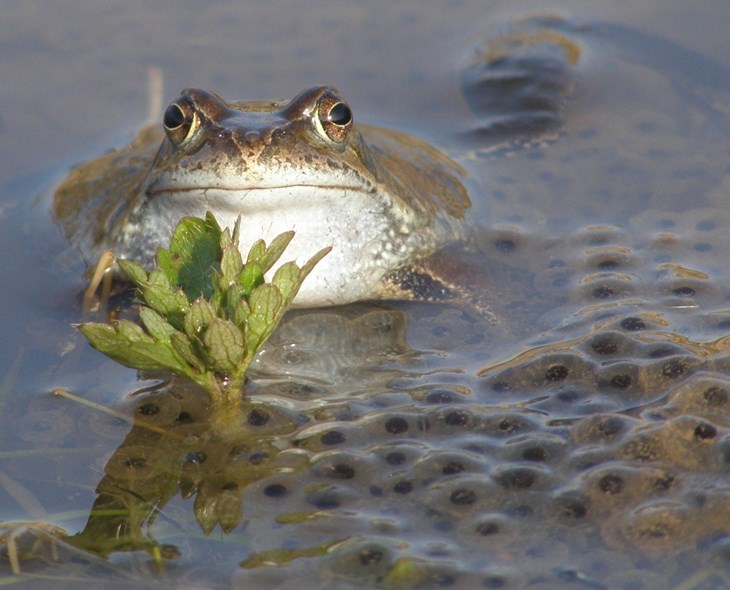 Wild Ground, the local North Wales environmental charity which protects wildlife habitats and brings people closer to nature, is calling for support from the community to help them win funding for their "Meet The Amphibians" project as part of the Aviva Community Fund 2018.
Wild Ground is relying on votes to increase their chances of winning up to £10,000, for their "Meet The Amphibians" project. This funding will allow them to run an enjoyable series of events such as amphibian surveys, live amphibian encounters, pond dipping and amphibian-themed crafts – aimed at showcasing the lives of frogs, toads and newts and giving the wider community the chance to meet these fascinating creatures close-up. Only the projects with the most votes will become finalists, so every single vote counts.
Paul Farnborough, Reserves Development Manager for Wild Ground, said "Amphibians live secretive lives and many people rarely have the chance to see them, so this project will give people of all ages a glimpse into their hidden underwater world. Amphibians face a number of threats at the moment so the project will also give us a clearer picture of how amphibians are doing across our sites so that we can do more to help these charismatic creatures where they need it."
To support Wild Ground and make a difference for local people and wildlife, visit https://community-fund.aviva.co.uk/voting/project/view/4-3129 and cast your votes before 20th November 2018.