Firmly anchored in the outdoors, our Holiday Club connects children with the natural environment, affording children the experience of free play with both physical and educational environmental activities.
Research has shown that children who do not engage with the outdoors before the age of 12 are less likely to do so in their adult years. Children from disadvantaged backgrounds are less likely to experience play within a green environment and as a consequence may not enjoy the positive benefits such as stress relief, improved physical health and wellbeing and social inclusion, either as a child or an adult.
Registered with CSSIW and winning Holiday Club of the Year three times running, we believe our child led, inclusive and accessible holiday club affords children a unique and rewarding experience.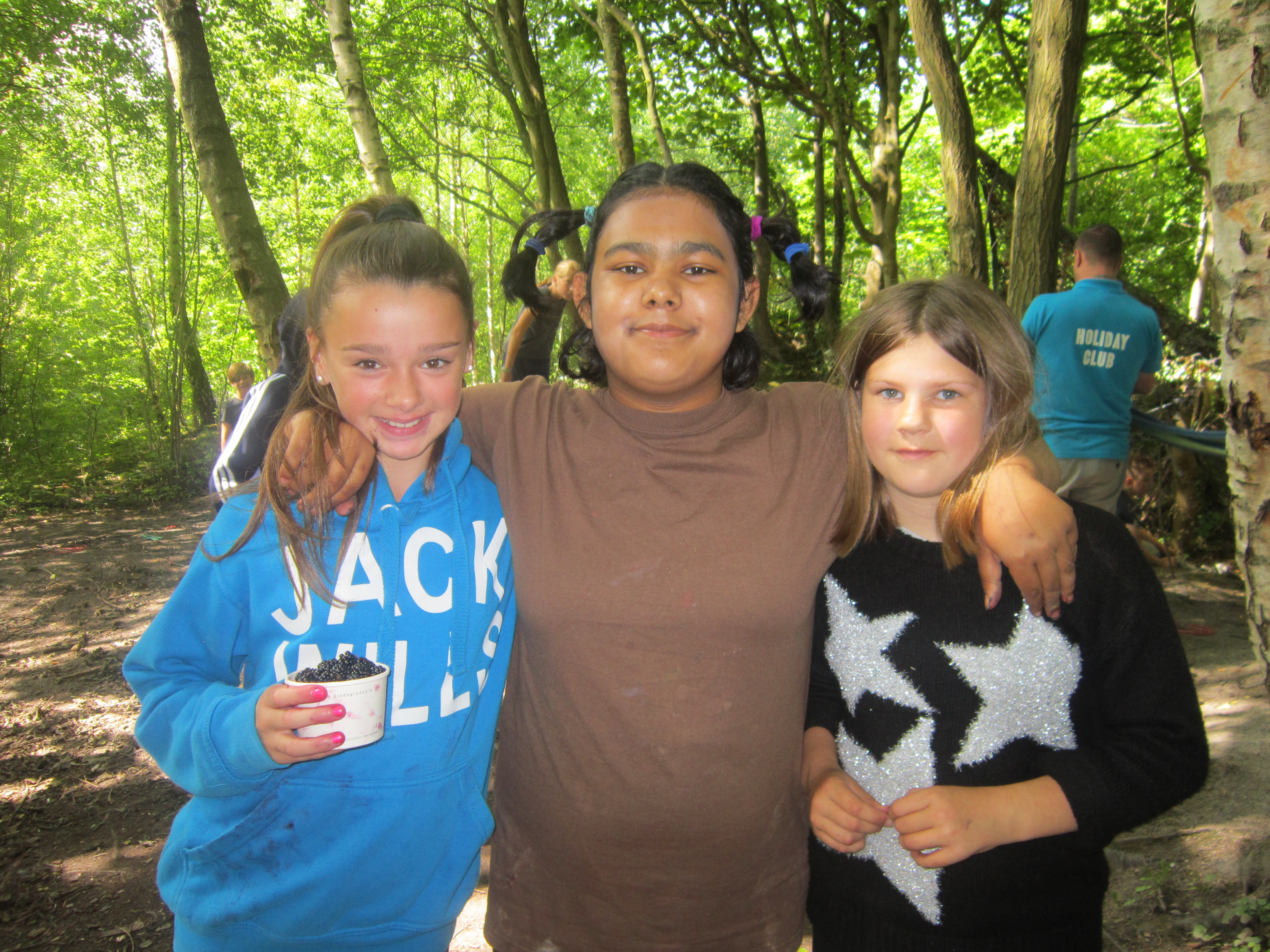 Rudi's Mum
"I am a mother of a 13 year old daughter Tahsena Zaman Rudi. She has got special needs, and has ASD. She started Groundwork Holiday Club in 2016. She had a wonderful experience at Groundwork, they have taken Rudi and helped her to engage with other children. Rudi always looks forward to going back to Groundwork. It's an opportunity for her to learn to play outside with other children. She loves all different types of outdoor activities and the staff are so friendly, they make her happy and confident. Nowadays when kids are on the computer all the time, this type of holiday club is the best opportunity for parents to take them away from the screen and help them to engage with the outdoors. Thank you to all staff. Best wishes to Groundwork"