Venue in the Park, Alyn Waters Country Park is to host its first Food Fair on Sat 21st March 2020.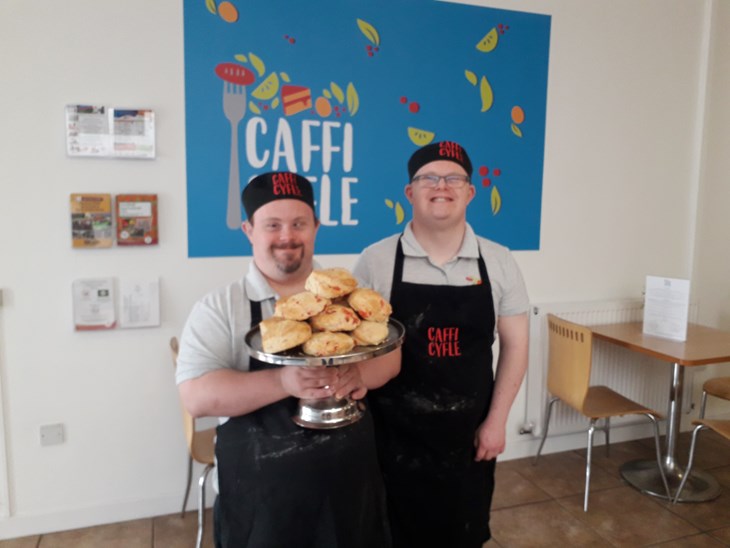 The fair will be free to enter for browsers and shoppers and offers the ideal opportunity to purchase a Mother's Day treat.
The Food Fair will feature local producers from across North Wales. The supported volunteers at Caffi Cyfle, Alyn Waters will have a stand selling their homemade scones and flapjacks, along with Tea Lightful based in Gresford who supply the fantastic homemade cakes available at the café.
Local Hot Wood Micro Distillery from Coedpoeth will be in attendance with their fantastic Gin. The gin is infused with 8 different botanicals . It's smooth on the palette and has a distinct juniper flavour with a citrus undertone. Brymbo Heritage project are attending with their unique cider, produced from the Brymbo Heritage Orchard and Happy Hedgehog Foods from Wrexham will be selling their flavoured vinegars and vinaigrette-oil dressings plus others.
Venue in the Park and Caffi Cyfle are operated by local charity Groundwork North Wales. Hanna Clarke, Marketing and Events Manager for Groundwork North Wales explains how excited they are to be hosting this event.
"We are thrilled to be hosting this our first Food Fair showcasing local produce from the area. Events like this give us the opportunity to support local producers, attract new visitors to the café and allow us to keep supporting the all abilities volunteers".
The Food Fair will be open to shoppers and browsers from 11am. With samples and testers available from various stalls you are bound to find some great tasty treats.
For more details please contact 01978 757 524 / [email protected] . Keep up to date with all events taking place at Venue in the Park by following Groundwork North Wales on Facebook and Twitter @GwkNorthWales