Tesco Centenary Grant benefits a trio of charities in North Wales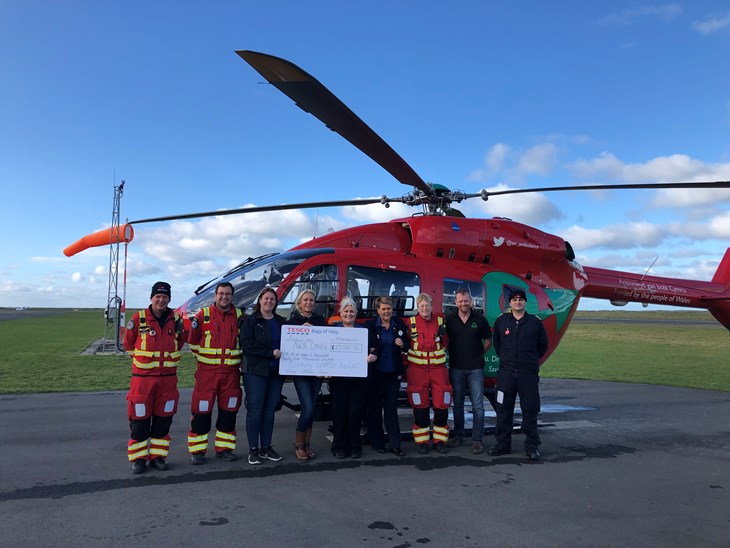 To celebrate its centenary year, Tesco has launched a Bags of Help Centenary Grant to benefit local community groups across the UK. Providing grant amounts of £25,000, £15,000 and £10,000 across regional voting areas, the administration of the local funding is managed by the community charity, Groundwork, which specialises in transforming communities and the local environment for the better.
Groundwork North Wales manages the scheme across North Wales and has recently arranged cheques for a trio of charities that work across the region.
Cruse North Wales received a cheque for £10,000 at Tesco's Abergele store. The group offers high quality bereavement support delivered by trained volunteers. Demand for the service is really high and the funding will allow people who are most in need one-to-one support to access it quicker
The Osborne Trust received a cheque for £15,000 at Tesco's Prestatyn store. The organisation supports the emotional wellbeing of children and young people during a parent's cancer treatment. The Trust supports essential activities for children and young people to enable some time away from their parents undergoing cancer treatment. The aim is to offer the parents some rest and the children some time away from difficulties at home.
Wales Air Ambulance also received a cheque for £25,000 to carry on its vital work ensuring that everyone in Wales deserves fast critical care whenever and wherever they are. The service provides lifesaving air cover to relieve illness and injury to people across Wales. The organisation is the only air ambulance charity based in, and dedicated to Wales, and is heavily reliant on donations to keep its helicopters flying. The Air Ambulance's aircraft are on standby 365 days a year and aim to access anywhere in North Wales, or the rest of Wales, within 20 minutes.
Geraint Hughes is Tesco Enabler for Groundwork North Wales, he travelled to different Tesco stores to get the cheques out to all the charities and to Caernarfon to present the cheque to the Wales Air Ambulance at the group's base.
Geraint said: "It's been wonderful to see three great charities who all work across North Wales get funding to support the amazing work they do improving the health and well-being of people across North Wales."
If anyone would like to find out more about the work Groundwork are doing with Tesco in North Wales, please contact Geraint Hughes on 01978 757524.