Young people have also been adversely hit by the pandemic, this summer, we want to support young people and for them to be at the forefront of bringing people together in their local park.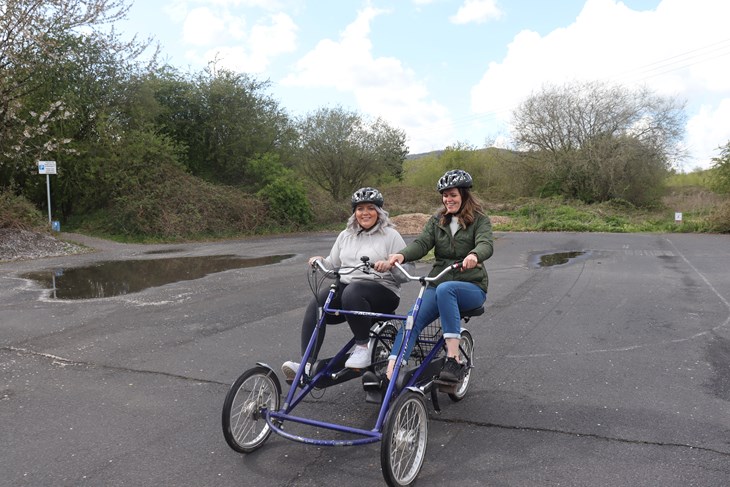 Parks are important to all members of the community and the pandemic has demonstrated the vital role that parks can play as places to socialise, exercise and have fun for young people. Thanks to funding from Groundwork UK's Future Proof Parks scheme, Groundwork North Wales have been able to arrange some fantastic FREE events.
These events are for young people aged 16-24 and are part of a week of action which forms part of a national campaign starting on 23rd August 2021.
Wellbeing Wednesday - Wednesday 25th August 2021. The event will kick off at 11am with sampling a variety of smoothies upon arrival, followed by a cycle ride around the country park in the morning and a yoga & mindfulness session after lunch. All of the young people who participate will receive complimentary lunch of Pizza or Hotdog from our onsite Café and a free wellbeing pack for the first 20 young people, consisting of a variety of goodies such as sports bottle, gym towel, resistance bands etc. to make home exercise / workouts easier and more accessible, as well as tips & tricks of how to improve their health & wellbeing. As well as this, everyone who comes along and completes our Survey on the day will go into a prize draw to receive a £100 Amazon gift Voucher.

XBOX FIFA Friday - 27th August 2021 with the event starting at 12.30pm. This will be a straight knockout tournament (if you win you go through to the next round, if you lose you are out) with the overall winner receiving a fantastic prize of a football shirt of their choice along with a £100 gift card for Game. Everyone who attends the event will also receive a free choice of pizza or hotdog and a soft drink. Spaces are limited and booking is advised although not essential *Entrants will be required to complete a short survey upon arrival.

Swap / Shop Saturday - Saturday 28th August 2021 bring, buy, share & swap shop. This will run from 1pm where young people can come along and bring any old, unwanted items to sell or swap. Young people will be encouraged to have their own stall with all stall holders going into a free prize draw to win £100 Amazon gift voucher. Stalls can sell anything from old, unwanted clothes, shoes / trainers, household items, homemade items etc. booking is essential for having a stall and will be designated on a 1st come 1st serve basis. There will also be a tie dye workshop & Upcycling / Arts workshop which will run at the end of the day giving young people the opportunity to learn something new and create something to take away. Free food (Hotdogs or Pizza) and soft drink will be available for any young person that completes our survey.
The aim of the events is to put a focus on young people and parks. Encouraging young people to get more involved in their local park, for the benefit of their peers and local community.
To find out more about the events please get in touch with [email protected] or [email protected]
You can find out more about Groundwork North Wales on the website www.groundworknorthwales.org.uk and on social media