Minera Lead Mines Heritage Fun Day saw locals and tourists visit the site for fun and games and tours of the historic site.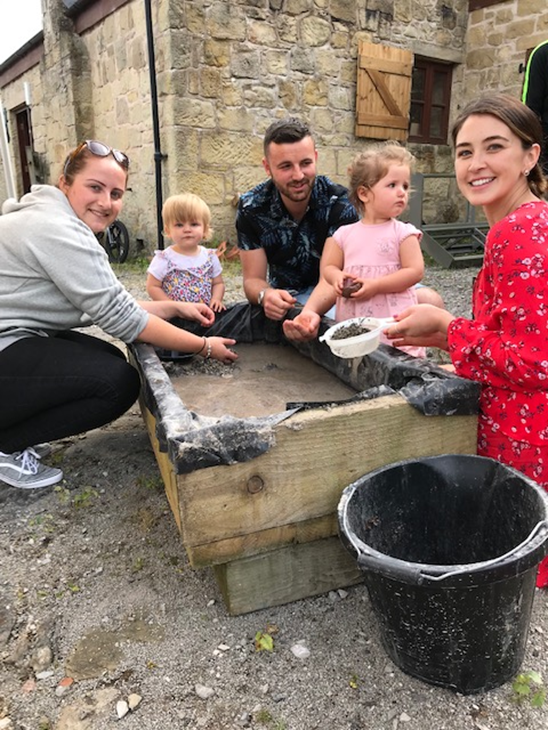 Thanks to Jonathan Gammond from Wrexham Museums Minera Lead Mines was able to host two guided tours of the site and show visitors into the City Engine House for the first time in several years.
Mary Coxon who attended one of the tours with her husband and friend had no idea how big the industry was at Minera
"A very interesting guided tour of the mine this afternoon. No idea how big an operation this was. Hard to imagine on a sunny afternoon the smoke and dust. Thanks to those involved."
Hanna Clarke, Marketing and Events Manager for Groundwork North Wales who are currently running the site in Minera said
"It was great to be able to open the City Engine House up to visitors, thanks go to Wrexham Museums for their help on this. It has been great today seeing locals and those from further afield getting involved with the rich heritage of the Lead Mines".
There was plenty to keep the children entertained including, face paints, beat the buzzer, hula hooping and a chance to try their skills at gold panning.
The event was full of community spirit with entertainment courtesy of the Golden Lion Choir, Coedpoeth.
The Fun Day has been one of many events to take place at Minera Lead Mines this year including, bushcraft and graffiti events for children during the summer holidays and the series of events will conclude with an outdoor movie screening of Shrek in the Lead Mines site on Saturday 21st September and a Spooktacular Halloween walk scheduled for October 30th 2019.