Thanks to funding from the Tesco Community Grant programme we have been able to continue our monthly Lunch and Company sessions at Venue in the Park, the events space at Alyn Waters Country Park, Wrexham.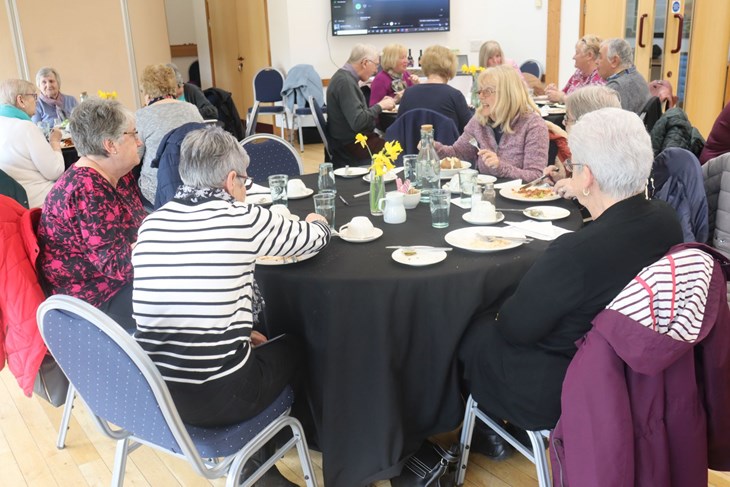 Lunch and Company was started towards the end of 2021 for individuals over 60 who have felt isolated due to the pandemic. The monthly events are an opportunity for these individuals to socialise, meet new people and enjoy a delicious 2 course meal (provided by Caffi Cyfle) with entertainment or guest speaker.
Thursday saw over 30 individuals from the local community in attendance enjoy homemade lasagne followed by an Easter themed cheesecake. Great fun was had with a round of Bingo and an Easter themed quiz.
Karen Balmer Groundwork North Wales CEO said of the monthly events
"It has been our pleasure to host these events and support the well being of our community. We have received fantastic feedback and plan to continue hosting them for as long as we are able to. If there are any local businesses interested in supporting these events, please get in touch".
Tesco Community Grants support thousands of local projects and good causes across the UK. Funding supports local good causes supporting children and families and those with a focus on food insecurity. The scheme is open to registered charities and not-for-profit organisations for applications. To find out more or to apply for a grant email [email protected] or visit www.tescocommunitygrants.org.uk
To keep up to date with all of Groundwork North Wales projects you can visit www.groundworknorthwales.org.uk or find them on social media.