The Groundwork Energy Team is here to help.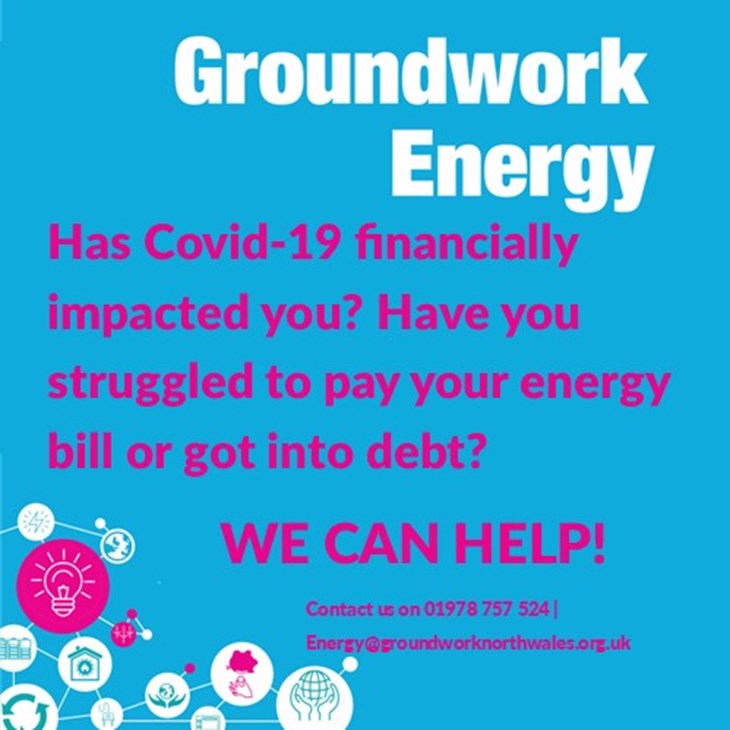 The Groundwork Energy Team offer many services which can assist you in saving money and energy.
Get in touch with the Groundwork Energy Team to find out how we can help if you meet the following eligibility requirements:
You have a pre-pay meter for your fuel supply, and
You have been directed affected by Covid-19, either through loss of earnings, shielding or self-isolation, or a confirmed diagnosis, and
You have got into debt with your supplier or are struggling to top up by your usual method.
You can contact the Energy Team on 01978 757 524 or by emailing [email protected]
Even if you do not meet these requirements, we may still be able to help. Take a look at our other services, such as Groundwork Switch and LEAP (Local Energy Advice Partnership).