Join Refurbs Buckley for a workshop upcycling costume jewellery into decorative pieces.
Where

Refurbs Repair & Reuse centre, Brunswick Rd, Buckley, CH7 2EF.

When

Book

Please email [email protected] to confirm attendance or book through the booking link
Book Now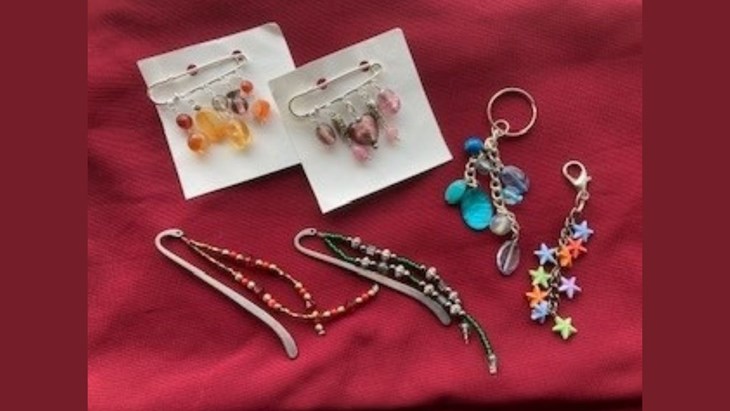 Refurbs promotes the benefits of reducing, reusing and recycling . The long term aim of the Repair and Reuse centre with cafe in Buckley is to promote education and behavioural change on waste and recycling.
Join local artist/upcycler Pippa at the Buckley Repair and Reuse Centre, Buckley in reusing costume / fashion jewellery into decorative pieces.
The workshop will take place between 10.30am - 12.30pm, hot drinks and cakes will be available to purchase.
We ask for a small donation to attend the workshops to cover materials